Restaurant Rundown: Restaurant David Toutain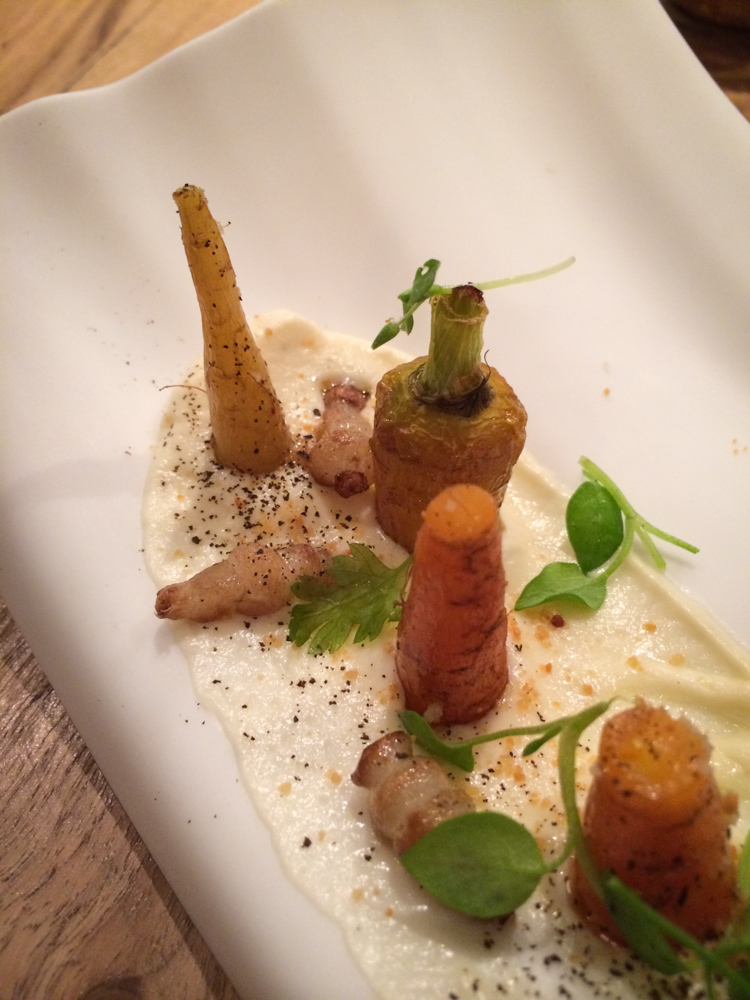 Let me start off by saying that I had the opportunity to work for Chef David Toutain a couple of years ago. The food he cooks in amazing. Simple plates with few components but lots of flavor. He's trained under some amazing chefs such as Passard, Veryat and Murgariz. Now he has a place to call his own. Restaurant David Toutain opened on the 23rd of December in the 7th arrondissement of Paris. They've completely remodeled the space that they're in using beautiful natural wood as an accent throughout the restaurant.  I found the decor to be elegant and inviting. We also happened to have a great spot looking into the kitchen! Right when you sit down your meal begins with a number of snacks that pack a huge amount of flavor and textures in each bite. The presented menu is pretty short with only 3 options for tasting menus, there's a shortened menu, the full menu and the truffle menu. We all went with the "Reine Des Pres" which was the full menu option. Dish after dish was beautifully presented, consisting of a few bites on plates that just as pretty as the food itself.
Going to a dinner such as this is a great way to experience a lot of different products from France over the course of the meal. Dinner for the full tasting menu is 100€. It's not an every day kind of restaurant, but if you're looking for a memorable meal while you're in Paris, Restaurant David Toutain is a great place where you'll get food unlike what you can get anywhere else. The chef showcases his brilliant use of technique that you won't see other chefs in Paris using. We all loved our meal there. And with a menu that changes regularly, I'll be looking forward to my next visit! Restaurant David Toutain is certainly Paris' hottest table right now. Here's some of the dishes we were served.
---
---