Dehan's Surprise Proposal and Picnic for Feifan!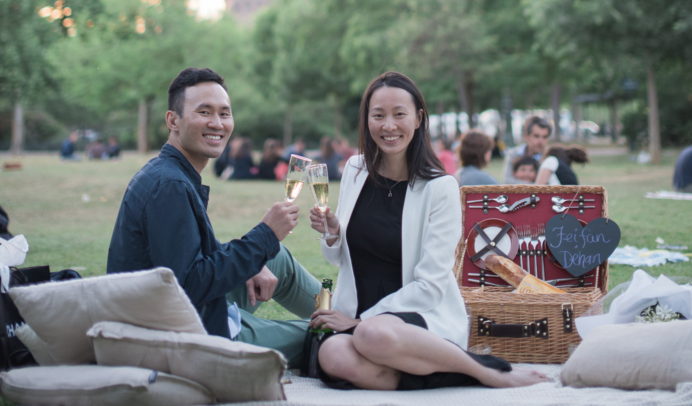 [column col="1/3″]
[/column]
Dehan worked with my lovely wife Lindsey of Pictours Paris to plan his perfect Surprise Proposal at the Eiffel Tower and then a Gourmet Picnic on the Champs de Mars to celebrate! Congratulations to them both!
To see more of Fiefan & Dehan's Photo Session, click here!
To learn more about gourmet picnics and surprise proposals, click here!
---
---