A Special Dinner For Some Friends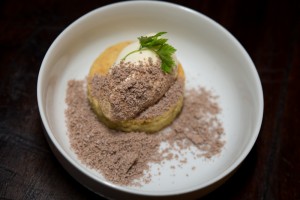 A multi-course menu chez nous!
Last Saturday I decided to host a small dinner at our place for some of our friends here in Paris. I know that I wanted to do a multi-course meal just for them. Smaller dishes with a ton of different components and also, it would give me a chance to try a few things that I've never had the chance to do. I told them that as long as they brought the wine they'd be all taken care of!
I set out to create an 8 course meal including signature dishes from some of the places I've worked at before. One in particular was the Arpege Egg. L'Arpege is a 3 star Michelin restaurant in Paris, and one of the top restaurants in the world. I was lucky enough to work there for a year when my wife and I first moved here. Alain Passard is truly one of the worlds great chefs and I loved working for him!
I offer private dinners, in addition to the picnics, from my home (or vacation apartment rentals) for couples and small groups as well, so if you're interested in booking a dinner, please get in touch with me to discuss a menu and date. I create seasonal and custom menus for my clients.
Below are some photos of the dishes from Saturday of the multi-course menu.
---
---